Misuse of ID Documents 2016
Norwegian ID Centre has observed the latest developments in the misuse of identity documents. Here is the 2016-report.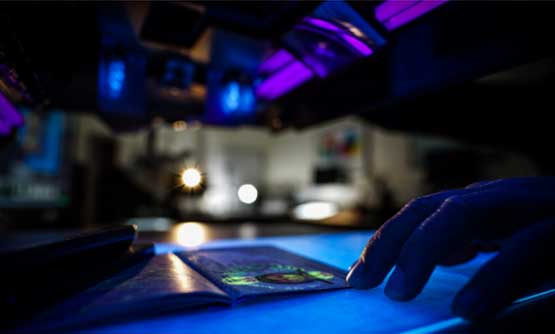 The purpose of the report "Misuse of ID Documents 2016" is to give a picture of misuse of identity and breeder documents that were detected in the period 2012 to 2016. The documents subject to control were documents used by foreigners travelling into or out of Norway, residing here for a period of time or applying for protection.
A complete picture of control and misuse can only be achieved through complete and correct registration in all agencies. Registration and reporting of controls and misuse have been – and are – incomplete. Therefore the picture drawn in this report is also incomplete. We do assume that the misuse is higher than what is revealed. Still the report illuminates important aspects of foreigners' misuse of identity and identity documents in Norway.
In 2016, 996 documents misused by 821 persons were reported. This is a substantial increase from 2015, when the numbers of documents and persons were 795 and 682, respectively. Like in 2015, the proportion of ID cards, passports or driving licences was approximately 70 percent. Of this, ID cards constituted one third of all misused documents. A large proportion were Iraqi, Syrian or Italian. The high number of Iraqi documents is linked to the type of documents submitted for examination to the Norwegian ID Centre. Around 40 percent of the misused documents were from EU/EFTA member countries.
One fourth of all persons reported for misuse of documents in 2016 were from Iraq. This, too, is a fact linked to the examinations made by the Norwegian ID Centre. Nearly 150 of the persons who misused documents claimed to be from Syria. This is an increase from 2015 and should be seen as a result of the arrival of a large number of Syrian refugees in the autumn of 2015. Many people also claimed to be Albanian. The number of Albanians reported for misuse of ID documents has increased every year since 2012.
In 2016, 26 imposters were registered. This is the lowest number of any year since the Norwegian ID Centre began collecting the statistics. It is also less than half of the number from the top year of 2013 when 67 imposters were registered. The majority of the 26 imposters were detected at Gardermoen, and a substantial number were travelling from an airport in a Schengen country, with documents from an EU/EFTA member country.
The complete report (in Norwegian) can be found here.