Theme Day at Norwegian ID Centre
Wednesday 31 May the first Theme Day was held at the Norwegian ID centre. The theme was documents.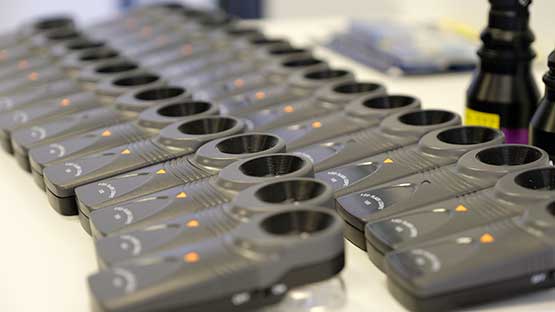 In addition to the ID Centre's own documents experts, more than 30 document experts and ID experts from the Police and The Norwegian Tax Administration were present at the event.
This event is the first of its kind this year, and it also a gathering for second-line personnel who have finished the second-loine training offered by the Norwegian ID centre.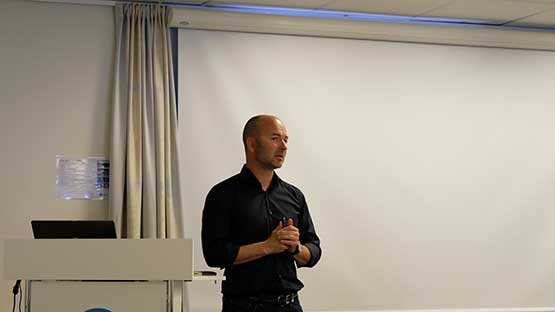 Above: Section leader at Nasjonalt ID-senter, Per O. Haddal, welcomes the participants.
The aim of the theme day was to give document and ID experts in different agencies the opportunity to bond and exchange information on current issues, trends and experiences. In addition to brief presentations given by the participants, and the ID Centre's own document experts, there was plenty of time for examining documents and discussing professional issues.
A number of 'lab stations' with microscope, UV lamps, magnifiers, passport readers and reference databases had been installed for the event, and they were indeed popular.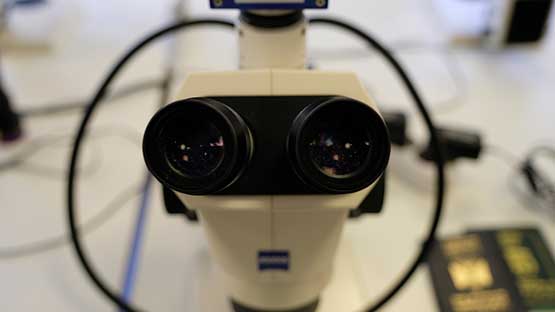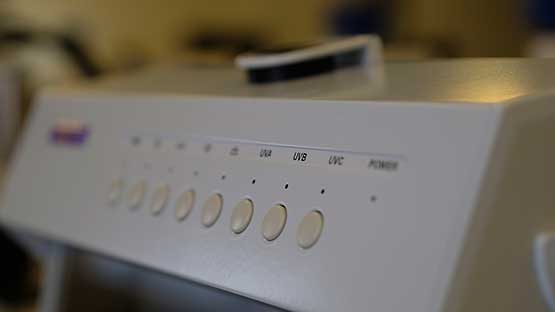 Above: At the "lab stations" the participants were given the opportunity to test their own skills.
The themes of the presentations were falsified Schengen visa and vehicle registrations (Päivi Kainaulainen, Finnmark PD), falsified documents and trends in Oslo (Marianne Sommerstad and Thomas Døhli, Oslo PD), Current issues from Østfold (Maj Lis Kesti and Arne Husebråten, Øst PD), Falsified ducuments at Gardemoen (Vidar Rasmussen, Øst PD). Then there were Syrian documents and the new Syria Handbook (Ingeborg W. Farstad), Iraqi documents (Martin Tooi), Memo writing, registrations and ID-skrivet ('The ID Newsletter') (Kjersti Harbitz), all presented by Norwegian ID Centre employees.
The Norwegian ID Centre intends to arrange theme days on various other themes, aimed at a variety of target groups.
All photos: Norwegian ID Centre