-A very valuable internship
-The internship has made me more aware of keeping an overall perspective in ID field, says Lucia Li of The Norwegian Directorate of Immigration (UDI). She has taken part in the Norwegian ID Centre's internship for the past six months.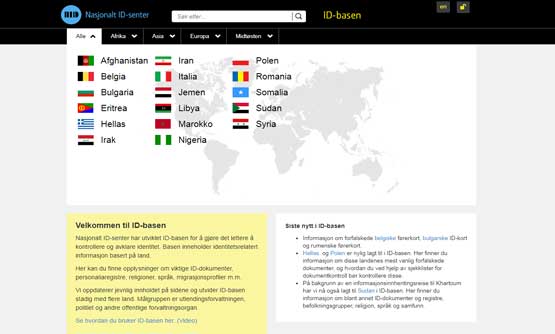 If you possess the competence required to do ID work at second line level, you may want to apply for an internship or for a shorter exchange at the Norwegian ID Centre. Twice a year we accept two candidates, starting each January and August. This is an arrangement for people with the ambition of developing their skills in ID work. The purpose is professional development in the people coming here, but also to build our own competence through the knowledge and experience the interns can share from their own work place.
-Very valuable arrangement
Last winter, Lucia Yang and Ingvill Malmin from of The Norwegian Directorate of Immigration (UDI) were interns at the Norwegian ID Centre. Yang's regular work is with in the Managed Migration Department of UDI, and frequent challenges linked to documentation and checking information are an important part of her very busy schedule. Along with colleague Malmin sha came to the Norwegian ID Centre to learn more about the ID Database.
In my opinion the internship has been extremely valuable. I have seen more about how extensive ID work is. An officer may well be overwhelmed by the sheer number of cases and documents, and sometimes it is not easy to know how to handle it all.
The ID Database is a database established by the Norwegian ID Centre to improve the work with assessing and determining identity. The database contains identity-related information ordered by country, enabling its users to retrieve information linked to important ID documents, public registries, religions and languages.
During their internship they both learned how the use of resources like the ID Database can contribute to a higher competence and a more stream-lined processing of cases.
- Much better than I had expected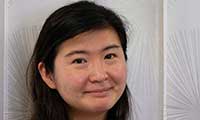 Back in her hectic job at UDI she has reflected a bit on her internship period.
-It was much better than I had expected, The internship has made me more aware of the importance of having an overall perspective on the ID work field.
In her opinion it would be an advantage if as many employees as possible were allowed to take part in this arrangem-aent. It would increase the understanding of ID work and make people see the advantage of tools like the ID Database.
- Key role
Through her internship Yang also got a chance to learn more about the rest of the work that Norwegian ID Centre does to strengthen ID competence within public administration.
-I am very impressed with the key role you have taken on by linking all players in the ID Network, despite the fact that you yourselves are a small organization. You are good at details, and at the same time have that overall view. Learning how you work has been real fun, she concludes.
Mutual exchange of experience
- Ved å knytte til oss hospitanter, lærer vi mye om hvordan andre aktører jobber med ID, hvilke utfordringer de opplever og hvilke trender de ser, sier seksjonsleder Zybelin Beck i Nasjonalt ID-senter. Ut fra det kan vi videreutvikle verktøy og opplæring, og dermed bidra til bedre kompetanse og bedre arbeidsprosesser i ID-forvaltningen, sier Beck.
By inviting interns to us, we learn much about how other players work with ID, says section leader Zybelin Beck at the Norwegian ID Centre. Based on this we are able to develop our tools and training, Aand through this contribute to higher competence and better work processes in within the ID administration, goes on Beck.
Would you like to take part?
The Norwegian ID Centre facilitates internships for players in the immigration administration, the police and other collaborators. More information regarding how to apply is available on this web page. If you have any questions regarding the arrangement, please contact us on this address.