Welcome to our new portal!
The Norwegian ID Centre is pleased to invite our users to our brand new web portal. Here is an introduction to what you can expect to find.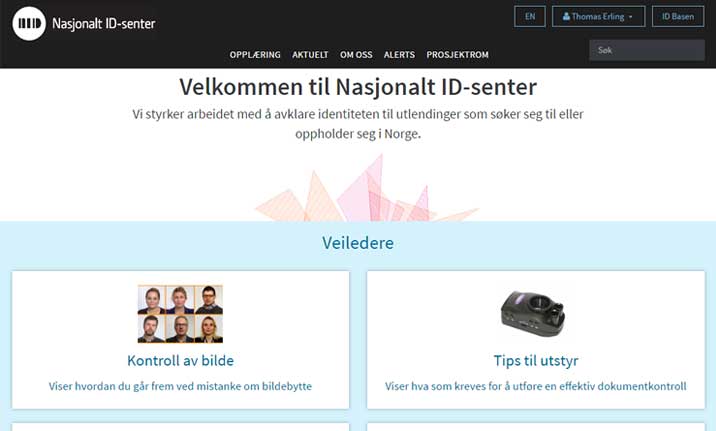 Our staff have been working towards this goal for a long time. Therefore, it is with great pleasure that we can finally show you the results of our efforts. This is a short preview of what you will find on our website.
Everything from before – PLUS more!
When you sign in, you will find much of the same content as before. However, the new layout will make it easier for you to find what you need – from the latest developments in identity work to our online courses. We like to keep our content up to date, and are also open to suggestions from our users. If you would like to submit a suggestion, you can do so here.
Portable portal
The Norwegian ID Centre's new portal is based on the latest technology available, including Responsive Web Design. This means that the content is automatically adapted to suit the device you are using, whether you are checking the latest developments on your smart phone, using a pc at the office, or working out in the field with a tablet.
Information at your fingertips
The new guides have a central place on our new home page. These feature a step-by-step approach, allowing you to find the most appropriate information for your situation. Our aim is to make fact-finding easier and faster for our users.
Showing the way
There are 3 guides available at present, which you will find in the menu under the heading 'Training,' at the top of the home page. You will also find a selection of guides presented on the home page, under the logo and meny. These will be updated and supplemented in the future.
The guides are only available to registered users. To get access to the guides, you must first sign in. Here are some examples of what the guides contain: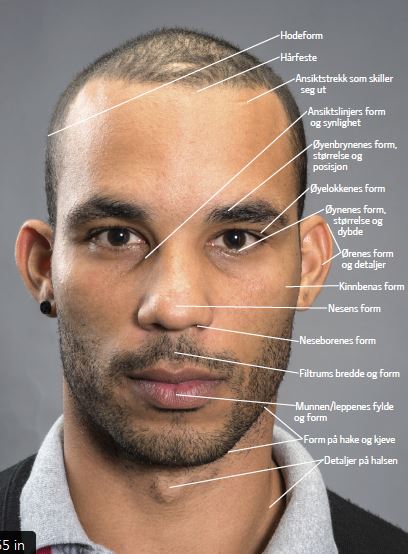 Guide 1 - Face comparison
This shows you how to compare an applicant's face with their photo when carrying out an inspection. You will be taken through the process step-by-step. We also explain how to send photos to us for further examination by our resident experts at the Norwegian ID Centre.
Guide 2 - Image checking routines
This guide shows you how to check the image on an identity document, to determine whether it has been substituted.
Guide 3 - Equipment tips
This guide explains what kinds of equipment are best suited for inspecting ID documents.
You will find the guides here:
Attend one of our courses – online!
We will continue to produce online courses on new topics that are relevant for our users. These are available 24-7, completely free of charge to our registered users. You must be signed in to access these.
If you look at the landing page for our online courses, you will find a complete overview of available courses. Use the filter on the left-hand margin to make it easier to find courses relevant to your needs.
Go to our online courses here.
Subject matter organized by category
We have collected information relevant to specific aspects of ID work in our new section 'Subjects and methods,' which can be found under the 'Training' tab on the main menu. For example, you will find an overview of the available reference databases together with an explanation of how to access these. You will also find information on technical inspection of documents, biography and biometry.
We recommend that you take a look at our calendar if you are interested in attending one of our classroom courses.
You will find an overview of upcoming courses on our calendar here.
Alerts – what you need to be especially observant of right now
The Norwegian ID Centre's warning service, 'Alerts,' gives you up-to-date information about the discovery of new forgeries of different types of documents. You can set up your own search catering to your own interests and needs. Choose between different document categories, locations, methods of forgery or document types.
To gain access to Alerts, you must be a registered, signed-in user. You will find this service in the main menu on our home page, or you can follow this link.
Any questions?
These are just a few of the things you will find on our new web portal. If you have any questions, send us on email or go to our contact information page here.